WHICH TIGRA SPORT

BIKE MOUNT TO CHOOSE?
At Tigra Sport, we design and manufacture smartphone cases and mounts, so you can keep your phone within easy reach no matter what you do - whether you ride a motorcycle, bike, scooter or electric scooter or drive a car, wheter you are practising your sports activities, such as running, mountain biking ..., or you're cooking at home or working at the office.
Whether you are an avid biker or a commuter, you will surely have different expectations for bike mounts for smartphone. That's why, at Tigra Sport, we have designed 3 models of bike brackets, available in both FitClic and FitClic Neo ranges.
With this clip, you can attach your phone on the handlebar or the stem of your bike, with a diameter of 20 to 45mm. This Tigra Sport mount is the most popular, thanks to its attractive price, its great simplicity of installation and its versatility. We generally recommend this support for mountain biking and for occasional urban cyclists.
Feel free to see what our users think by clicking here : customer testimonials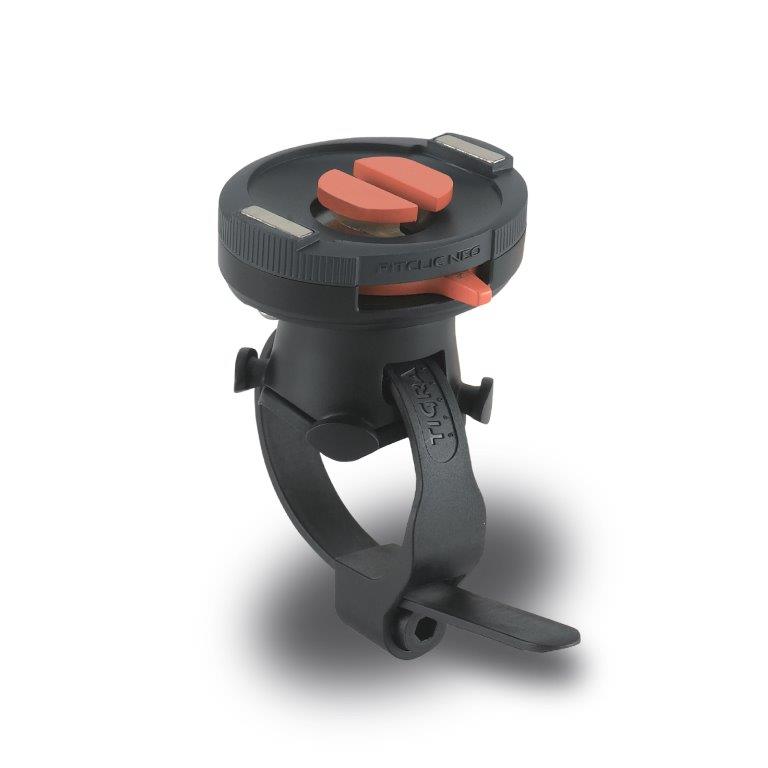 This bracket is designed to attach to the left side of the bike's handlebar, allowing the phone to be aligned with the stem in the center of your handlebars. This layout provides extra comfort, especially for road cyclists. The binding is made of aluminum, offering a high level of quality and finish, in harmony with a road bike. It is also possible to attach your GoPro camera or any other action cam equipped with a GoPro mount under the stand. You will be able to film your escapades and the magnificent landscapes crossed.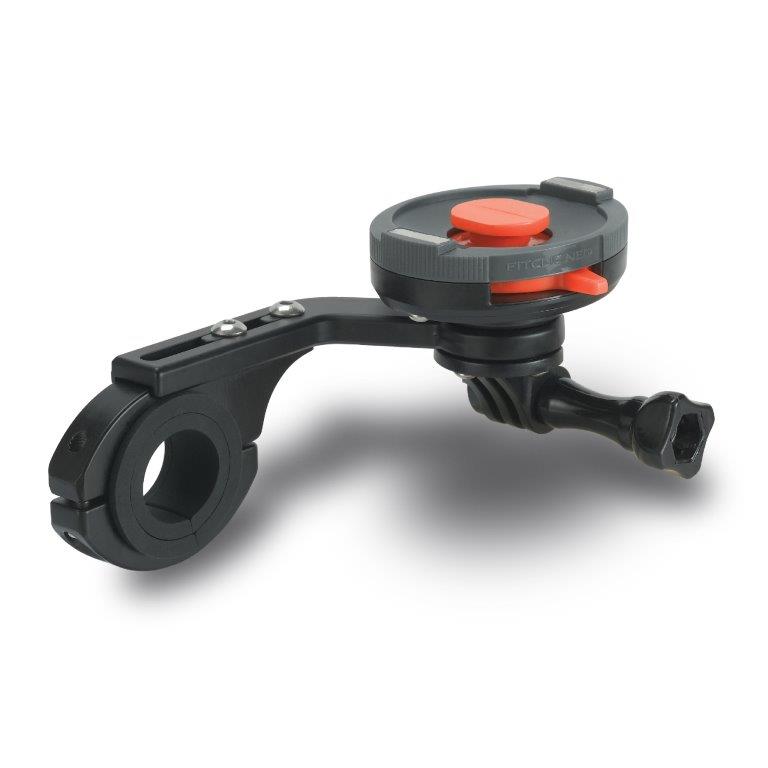 This support is mounted on the headset. It is suitable for tubes with a diameter of 31.8mm. This support comes to blend with the bike and seems to be original. Not only aesthetic, the stem cap mount is also convenient thanks to its positioning in the center of the handlebars. It is generally recommended for road cyclists who use their phones as GPS.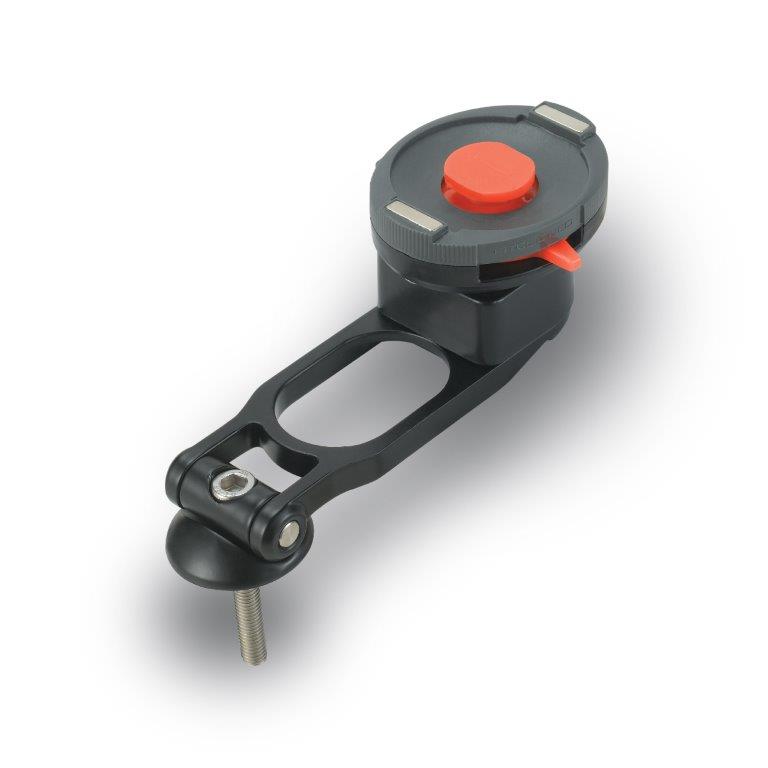 Whatever mount you select,
- your phone can be installed in portrait or landscape;
- a double locking system – named GoofProofTM is proposed for extra security and prevents accidental falls;
- The level of robustness is very high and will meet your expectations